Poetry Santa Cruz Events Email
Be sure to include lenand@cruzio.com in your spam filter whitelist so that you will reliably receive these poetry event announcements. You can also access this email on your Internet browser via this link.
---
Sunday: Poet/Speak, Tuesday: Our Four Laureates
• Poet/Speak Open Poetry Reading with featured reader Scott Mehner
Scott Mehner is a creative writer with his roots firmly planted in the rich soil of romantic poetry. Working as a ghostwriter in the music business has afforded Scott an opportunity to sharpen his skills as a lyrical poet, and to become familiar with the creative process of collaboration. In his latest obsession, Scott has commissioned over twenty international artists to illustrate his book of poems, successfully stealing a page out of the book of William Blake. With love and nature being the over-ruling themes, Scott's illustrated poetry proves a happy marriage of visual art coupled with traditional lyrical poetry.
Sunday, April 23, 2:00 to 4:00 PM Felix Kulpa Gallery, 107 Elm St., Santa Cruz. [map] Free. Please note the alternative location and the usual starting and ending times. Open reading signup begins at 1:50. All ages welcome. Read your own or favorite poems. 3-to-5-minute limit. Hosted by Len Anderson.

• All Four Santa Cruz County Poet Laureates: Gary Young, David Swanger, Ellen Bass and Robert Sward.
Tuesday, April 25, 2017 at 7:30 PM, Bookshop Santa Cruz, 1520 Pacific Ave., Santa Cruz 95060. [ map ]. $3 suggested donation.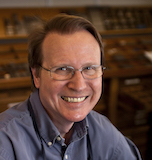 Gary Young is the author of several collections of poetry including his book of poems, The Dream of a Moral Life, which won the James D. Phelan Award; Hands; Days; Braver Deeds, winner the Peregrine Smith Poetry Prize; No Other Life, winner of the William Carlos Williams Award of the Poetry Society of America; Pleasure; and most recently, Even So: New and Selected Poems. He teaches Creative Writing and directs the Cowell Press at the University of California, Santa Cruz.

David Swanger has written four books of poems, a book about poetry and another on aesthetic education. His book, Wayne's College of Beauty, won the John Ciardi prize in poetry. Swanger's poems have been anthologized and the subject of essays, as well as being featured on NPR's The Writers' Almanac. He has received fellowships from the NEA and the California Arts Council, and was the 2012-14 Santa Cruz County Poet Laureate.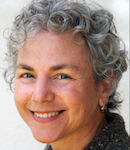 Ellen Bass's most recent book of poetry is Like a Beggar (Copper Canyon Press, 2014). Previous poetry books include The Human Line (Copper Canyon Press), named a Notable Book by the San Francisco Chronicle, and Mules of Love (BOA Editions), which won the Lambda Literary Award. She co-edited (with Florence Howe) the groundbreaking No More Masks! An Anthology of Poems by Women (Doubleday). A Chancellor of the Academy of American Poets, she currently teaches in the low residency MFA program at Pacific University and has taught poetry and creative writing in Santa Cruz, CA and elsewhere nationally and internationally.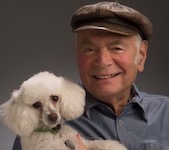 A Fulbright and Guggenheim Award winner, Robert Sward has published more than 20 books and has served as Visiting Poet in Residence at the Iowa Writers' Workshop, UCSC and University of Victoria in Canada. Among his 30 books are Four Incarnations (Coffee House Press, 1991), Rosicrucian in the Basement (2001), Heavenly Sex (2003), God is in the Cracks (Black Moss Press, 2006), and New and Selected Poems: 1957–2011 (Red Hen Press, 2011). His latest, the New & Collected Poems, 1957-2018, is due out next year.
Links to the Poetry Santa Cruz Website