Lola Haskins and Marc Zegans
Tuesday, April 11, 2017 at 7:30 PM, Bookshop Santa Cruz, 1520 Pacific Avenue, Santa Cruz
[ map ] $3 suggested donation to Poetry Santa Cruz.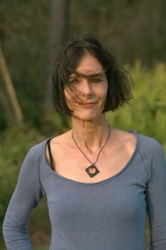 Born in New York, raised in northern California, Lola Haskins has lived in San Francisco, Greece, and Mexico. She now divides her time between Northern England and North–Central Florida. She has published fourteen books—the outliers being a poetry advice book, an exploration of fifteen Florida cemeteries, and a book of prose–poem fables about women, illustrated by Maggie Taylor. Her latest collection is How Small, Confronting Morning. Her work has appeared in The Atlantic, Beloit Poetry Journal, The Christian Science Monitor, Prairie Schooner, The Missouri Review, Mississippi Review, The London Review of Books, Georgia Review, Southern Review. She taught Computer Science at the University of Florida for 28 years, then, from 2004 until 2015 she was on the faculty of the Rainier Writer's Workshop, a low res MFA program based at Pacific Lutheran University.

See the Lola Haskins website.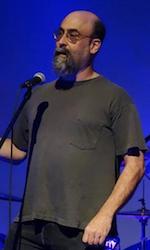 Marc Zegans is a poet, spoken word artist, and creative development advisor who helps artists, writers and creative people thrive and shine.
Marc is the author of four collections of poems, The Book of Clouds, Boys in the Woods, The Underwater Typewriter, and Pillow Talk, an e-book, Intentional Practice and the Art of Finding Natural Audience, and two spoken word albums, Marker and Parker, with the late jazz pianist Don Parker, and Night Work. He has been the Narragansett Beer Poet Laureate and a Poetry Whore with the New York Poetry Brothel —which Time Out New York described as "New York's Sexiest Literary Event," and has performed everywhere from the Bowery Poetry Club and the American Poetry Museum to the San Francisco 40th Anniversary of Punk Rock Renaissance.
---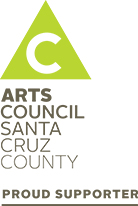 Poetry Santa Cruz has been funded, in part, by grants from Arts Council Santa Cruz County. Some events have been supported by Poets & Writers, Inc. through grants it receives from the James Irvine Foundation. Poetry Santa Cruz is also grateful for the support of its members and donors, In Celebration of the Muse, those who donated in memory of Maude Meehan and Kathleen Flowers and a most generous donation from Tilly Washburn Shaw. The William James Association acted as our fiscal sponsor for our first four years. Our readings are supported by Bookshop Santa Cruz and have been supported by Capitola Book Café, Cabrillo College, Darling House, and KUSP. Membership premiums have been donated by Graywolf Press, the University of Pittsburgh Press, Robert Sward, Coffee House Press, Copper Canyon Press, and Farrar, Straus and Giroux.

-->