Christopher Buckley and Gary Young
Tuesday, January 10, 2017 at 7:30 PM, Bookshop Santa Cruz, 1520 Pacific Avenue, Santa Cruz
[ map ] $3 suggested donation to Poetry Santa Cruz.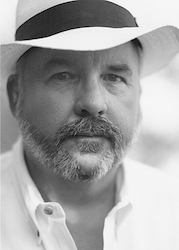 Christopher Buckley has published twenty books of poetry, several chapbooks and limited editions, and three memoirs. His latest is Star Journal (Univ. of Pittsburgh Press, 2016). He is also the editor of six poetry anthologies as well as critical books on the poets Philip Levine, Larry Levis, and Luis Omar Salinas. Buckley is the recipient of a Guggenheim Fellowship in Poetry, two National Endowment for the Arts Grants, a Fulbright Award, four Pushcart prizes, and two awards from the Poetry Society of America, among other awards. Buckley has taught writing and creative writing at several universities, and is emeritus professor of creative writing at the University of California, Riverside.
Read a poem by Christopher Buckley on Poetry Daily.
photo by Matt Valentine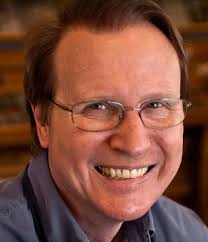 Gary Young is a poet and artist whose honors include grants from the NEH, the California Arts Council, and two fellowship grants from the NEA. He's received a Pushcart Prize, and his book, The Dream of a Moral Life, won the James D. Phelan Award. He is the author of Hands, Days, Braver Deeds, (Peregrine Smith Poetry Prize), No Other Life, (William Carlos Williams Award), Pleasure, and Even So: New and Selected Poems. His latest chapbook, Adversary, was recently released by Miramar Editions. His print work is represented in collections including the Museum of Modern Art, the Victoria and Albert Museum and The Getty Center for the Arts. In 2009 he received the Shelley Memorial Award from the PSA. He teaches creative writing, and directs the Cowell Press at UC Santa Cruz.
Read a poem by and interview with Gary Young on How a Poem Happens.
---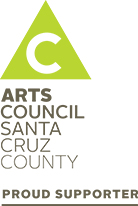 Poetry Santa Cruz is funded, in part, by a grant from Arts Council Santa Cruz County. Some events are supported by Poets & Writers, Inc. through a grant it has received from the James Irvine Foundation. Poetry Santa Cruz is also grateful for the support of its members and donors, In Celebration of the Muse, and those who donated in memory of Maude Meehan and Kathleen Flowers. The William James Association acted as our fiscal sponsor for our first four years. Our readings are supported by Bookshop Santa Cruz, Capitola Book Café, Cabrillo College, Darling House, and KUSP. Membership premiums have been donated by Graywolf Press, the University of Pittsburgh Press, Robert Sward, Coffee House Press, Copper Canyon Press, and Farrar, Straus and Giroux.