Dane Cervine, Robin Estrin and Bert Glick
Tuesday, December 13, 2016 at 7:30 PM, Felix Kulpa Gallery, 107 Elm Street, Santa Cruz
[ map ] $3 suggested donation to Poetry Santa Cruz.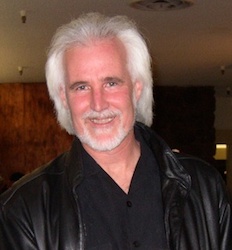 Dane Cervine is the author of Kung Fu of the Dark Father (2016), How Therapists Dance (2013), and The Jeweled Net of Indra (2007)—all published by Plain View Press— and What a Father Dreams (2006, Xlibris). His poems have won or been finalists for awards from Adrienne Rich, Tony Hoagland, Atlanta Review, Caesura, and been nominated for a Pushcart prize. His work appears in a diverse range of publications, including The SUN, The Hudson Review, Poetry Flash, Catamaran Literary Reader, anthologies, short film, animation, newspapers, including a fine press broadside of his poem "Clay Feet" from Sam Amico's Middle Earth press.
Learn more about Dane Cervine's new book, Kung Fu of the Dark Father.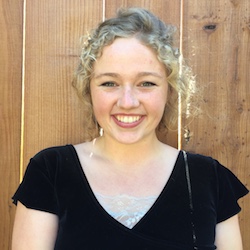 Robin Estrin is a poet and educator from California. She recently earned her BA from the University of California, Santa Cruz, where she studied English literature (creative writing) and political science, and served as editor of Chinquapin Literary Magazine. Her poetry has appeared or is forthcoming from Chicago Quarterly Review, Catamaran Literary Reader, Miramar Magazine, and The Adroit Journal. Robin works with the Young Writers Program, an organization that introduces creative writing projects into classrooms throughout Santa Cruz County. She intends to pursue an MFA in poetry.
Robin Estrin recites a poem on YouTube.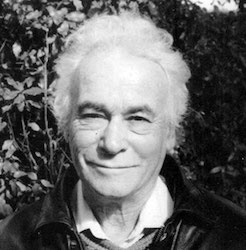 Bert Glick, poet, playwright and actor, author of Cookie Aura and I Used To Be Me, has been featured in many venues across California and also at the Green Mill in Chicago, as well as various radio readings, including KPFA. He has produced an animation DVD of five of his poems in collaboration with the Santa Cruz artist Vanessa Stafford that can be viewed at BertGlick.com
---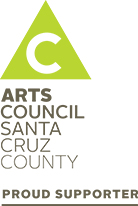 Poetry Santa Cruz is funded, in part, by a grant from Arts Council Santa Cruz County. Some events are supported by Poets & Writers, Inc. through a grant it has received from the James Irvine Foundation. Poetry Santa Cruz is also grateful for the support of its members and donors, In Celebration of the Muse, and those who donated in memory of Maude Meehan and Kathleen Flowers. The William James Association acted as our fiscal sponsor for our first four years. Our readings are supported by Bookshop Santa Cruz, Capitola Book Café, Cabrillo College, Darling House, and KUSP. Membership premiums have been donated by Graywolf Press, the University of Pittsburgh Press, Robert Sward, Coffee House Press, Copper Canyon Press, and Farrar, Straus and Giroux.