Maria Garcia Teutsch and Debra Spencer
Tuesday, October 18, 2016 at 7:30 PM, Bookshop Santa Cruz, 1520 Pacific Avenue, Santa Cruz
[ map ] $3 suggested donation to Poetry Santa Cruz.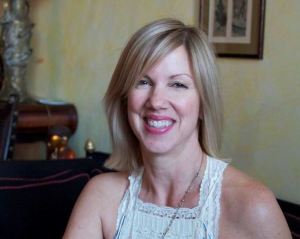 Maria Garcia Teutsch's collection, The Revolution Will Have its Sky, won the 2015 Minerva Rising chapbook competition, judged by Heather McHugh. She is a poet and editor. She has published over 20 journals of poetry as editor-in-chief of the Homestead Review, published by Hartnell College in Salinas, and Ping-Pong journal of art and literature, published by the Henry Miller Library in Big Sur, California. She teaches poetry and creative writing online. She serves as president of the board of the Henry Miller Memorial Library, and is the founder and EIC of Ping-Pong Free Press. She was a Monterey County Champion of the Arts nominee in 2015, and received the Monterey Arts Council Gleason Teaching Award for Excellence at Hartnell College.

Learn more at her blog, Maria Loves Words.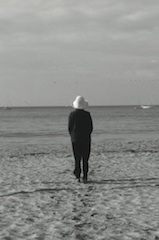 From her mother, Debra Spencer learned to swim when she was three. Her father taught her to body surf and to make sand-castle turrets from dribbles of wet sand. She fed fish to seals at Marineland, saw the embalmed Winnie the Whale at Hermosa Beach before she burst into flames, and rode the Ferris wheel at Pacific Ocean Park. Sweating in school buses and classrooms in the San Fernando Valley, she vowed some day to live by the sea. And now she does, although the water here is much too cold for her to swim in.
Debra Spencer's poetry collections are Gleams When Wet (Hummingbird Press, 2013) and Pomegranate (Hummingbird Press, 2004). She works at Cabrillo College as a learning disabilities specialist.
Read four poems from Gleams When Wet on the Hummingbird Press website.
---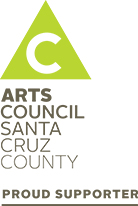 Poetry Santa Cruz is funded, in part, by a grant from Arts Council Santa Cruz County. Some events are supported by Poets & Writers, Inc. through a grant it has received from the James Irvine Foundation. Poetry Santa Cruz is also grateful for the support of its members and donors, In Celebration of the Muse, and those who donated in memory of Maude Meehan and Kathleen Flowers. The William James Association acted as our fiscal sponsor for our first four years. Our readings are supported by Bookshop Santa Cruz, Capitola Book Café, Cabrillo College, Darling House, and KUSP. Membership premiums have been donated by Graywolf Press, the University of Pittsburgh Press, Robert Sward, Coffee House Press, Copper Canyon Press, and Farrar, Straus and Giroux.