Anne-Marie Fyfe and C. L. Dallat
Tuesday, April 12, 2016 at 7:30 PM, Bookshop Santa Cruz, 1520 Pacific Avenue, Santa Cruz
[ map ] $3 suggested donation to Poetry Santa Cruz.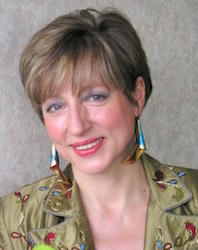 Anne-Marie Fyfe, poet, creative-writing teacher, arts-organiser & former Chair of the Poetry Society, (2006-2009), was born in Cushendall in the Glens of Antrim. She has organised and hosted poetry events and festivals, and has talked on poets, poetry & the poetry world on TV & radio, interviewed a wide range of well known poets and figures from the world of literature. She won the Academi Cardiff International Poetry Competition (2004) with her poem "Curaçao Dusk," and established Coffee-House Poetry at the Troubadour.

Learn more about Anne-Marie Fyfe on her website.

Read first Anne-Marie Fyfe's poem Interstate at the bottom of the article, then read the commentary and the poem again. It was the poem of the week in The Guardian newspaper.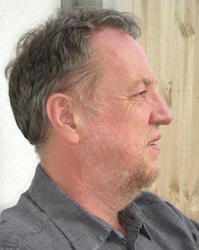 C. L. Dallat, poet, musician and critic, (b. Ballycastle, Co. Antrim, Ireland) now lives in London where he reviews literature and the arts for the TLS and Guardian among others, and has been a regular contributor to BBC Radio's weekly Saturday Review since 1998. His first poetry collection, Morning Star, was published in 1998, he won the Strokestown International Poetry Competition in 2006, and his latest collection is The Year of Not Dancing (Blackstaff Press, 2009)
Read C. L. Dallat's poem "Love on a Rock" and more on his website.
---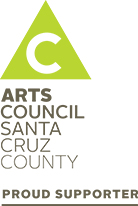 Poetry Santa Cruz is funded, in part, by a grant from Arts Council Santa Cruz County. Some events are supported by Poets & Writers, Inc. through a grant it has received from the James Irvine Foundation. Poetry Santa Cruz is also grateful for the support of its members and donors, In Celebration of the Muse, and those who donated in memory of Maude Meehan and Kathleen Flowers. The William James Association acted as our fiscal sponsor for our first four years. Our readings are supported by Bookshop Santa Cruz, Capitola Book Café, Cabrillo College, Darling House, and KUSP. Membership premiums have been donated by Graywolf Press, the University of Pittsburgh Press, Robert Sward, Coffee House Press, Copper Canyon Press, and Farrar, Straus and Giroux.