Steve Kowit Tribute Reading
Tuesday, March 8, 2016 at 7:30 PM, Bookshop Santa Cruz, 1520 Pacific Avenue, Santa Cruz
[ map ] $3 suggested donation to Poetry Santa Cruz.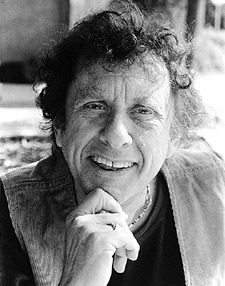 Steve Kowit was born and raised in Brooklyn, New York, and lived on the West Coast for the past 27 years or so. He came of age during the Lower East Side coffee-house poetry-reading scene of the early 1960s, moved to Haight-Ashbury and lived there until the Vietnam War heated up, then fled with his wife to Mexico and parts south. He was editor and publisher of The Maverick Poets, author of In The Palm of Your Hand: The Poet's Portable Workshop and a handful of collections of poetry, including The Dumbbell Nebula. He is recipient of a NEA fellowship and Pushcart Prize, as well as other awards. An incorrigible loudmouth and political activist, he founded the first animal rights organization in San Diego in the 80s, and wrote the introduction for We The Creatures, an anthology of contemporary animal-rights poetry. His essay on the Xhosa mass suicide in the mid-19th century as a model of collective self-deception, was to be published in Skeptic Magazine. He taught on the West Coast for the past two decades and lived with his beloved wife, Mary, and several dogs and cats, in the back country hills of San Diego County near the Mexican border. He passed away in his sleep early on April 2, 2015. His final book, Cherish: New and Selected Poems was published posthumously in September 2015. He read for Poetry Santa Cruz in June, 2004 and May, 2013.

Friends of Steve Kowit and members of the community are invited to read poems by him, recount stories of him, and offer words of gratitude and tribute.

See poems and more on Steve Kowit's website.
---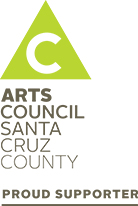 Poetry Santa Cruz is funded, in part, by a grant from Arts Council Santa Cruz County. Some events are supported by Poets & Writers, Inc. through a grant it has received from the James Irvine Foundation. Poetry Santa Cruz is also grateful for the support of its members and donors, In Celebration of the Muse, and those who donated in memory of Maude Meehan and Kathleen Flowers. The William James Association acted as our fiscal sponsor for our first four years. Our readings are supported by Bookshop Santa Cruz, Capitola Book Café, Cabrillo College, Darling House, and KUSP. Membership premiums have been donated by Graywolf Press, the University of Pittsburgh Press, Robert Sward, Coffee House Press, Copper Canyon Press, and Farrar, Straus and Giroux.