Heather Altfeld and Lisa Allen Ortiz
Tuesday, January 12, 2016 at 7:30 PM, Felix Kulpa Gallery, 107 Elm Street, Santa Cruz
Please note venue change. [ map ] $3 suggested donation to Poetry Santa Cruz.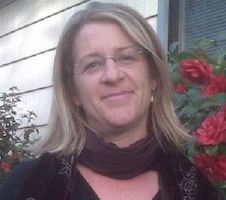 Heather Altfeld's first book, The Disappearing Theatre, won the 2015 Poets at Work Prize, judged by Stephen Dunn. Her poems, "Blueprint for the Infinite" and "Two Pockets" won the 2015 Pablo Neruda Prize for Poetry with Nimrod International Magazine. She is a member of the Squaw Valley Community of Writers and has been a resident at the Vermont Studio Center. She has poetry published or forthcoming in Narrative Magazine, Pleiades, ZYZZYVA, Okey-Panky, TLR, Miramar Poetry Review, West Marin Review, Poetry Northwest, Jewish Currents, Watershed Review, The Squaw Valley Review, Clackamas, The Arroyo Review, The New Guard, The Greensboro Review, Superstition Review, Laurel Review, and Zone 3. She loves to cook, travel, and be outdoors, and has an unlimited passion for the unfamiliar. She also adores and collects children's literature, particularly from writers such as Leo Lionni, William Steig, and E.B. White. She lectures in English and the Honors Program at California State University, Chico and at Butte Community College.

Learn more on the Poems and Essays page on Heather Altfeld's website.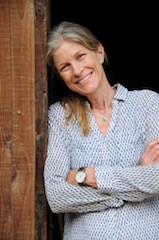 Poems by Lisa Allen Ortiz can be read in the anthology Best New Poets 2013 and in many journals including: Beloit Poetry Journal, The Literary Review, Cascadia Review, Phren-Z, and Red Wheelbarrow. She is the recipient of two Dorothy Sargent Rosenberg prizes and the winner of the Broadsided Switcheroo contest. Ortiz also translates the work of Peruvian poet Blanca Varela, and those translations can be found in Duende and later this month in Narrative. She has two chapbooks available: Turns Out (Main Street Rag 2011) and Self Portrait as a Clock (Finishing Line Press 2013).
Lisa managed to make herself a little website where you can read more: www.lisaallenortiz.com
---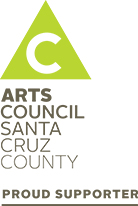 Poetry Santa Cruz is funded, in part, by a grant from Arts Council Santa Cruz County. Some events are supported by Poets & Writers, Inc. through a grant it has received from the James Irvine Foundation. Poetry Santa Cruz is also grateful for the support of its members and donors, In Celebration of the Muse, and those who donated in memory of Maude Meehan and Kathleen Flowers. The William James Association acted as our fiscal sponsor for our first four years. Our readings are supported by Bookshop Santa Cruz, Capitola Book Café, Cabrillo College, Darling House, and KUSP. Membership premiums have been donated by Graywolf Press, the University of Pittsburgh Press, Robert Sward, Coffee House Press, Copper Canyon Press, and Farrar, Straus and Giroux.