Ukulele Books. Peter and Donna Thomas
260 Fifteenth Avenue Santa Cruz CA 95062 (831) 475-1455



Ukulele Series Book #9 The Letterpress Ukulele. 2002
This is a rejected prototype concert ukulele donated to the ukulele book cause by Lehua Ukuleles. It was sawed in half and boards were added to make both halves solid. Pages were handmade with a double ukulele shaped deckle so that the pages could be folded and sewn through the spine. The pages were then letterpress printed in various colors of ink, using old wood type and two of Donna's linocuts of ukuleles. The book was sewn with two needles over tapes. The tapes, made of brass wrapped in leather, were attached to the front and back half of the ukulele with brass hinges and screws.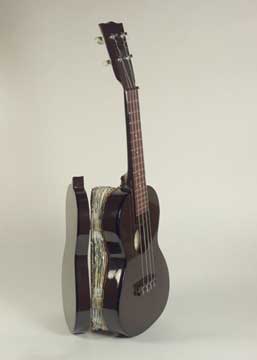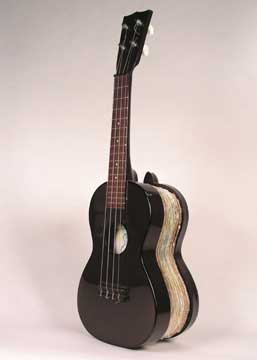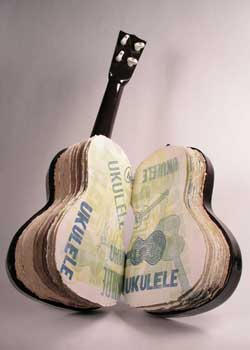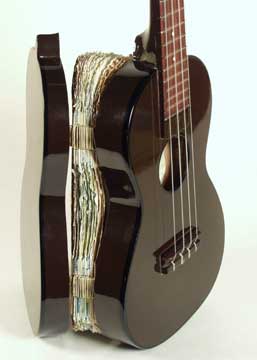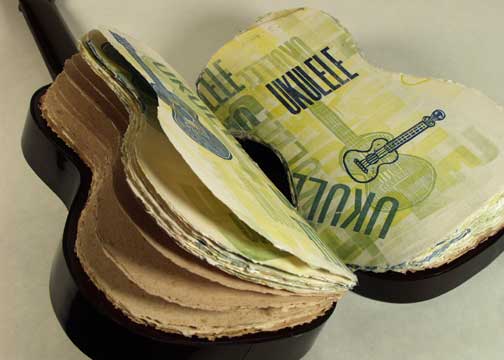 ---