Ukulele Books. Peter and Donna Thomas
260 Fifteenth Avenue Santa Cruz CA 95062 (831) 475-1455



Ukulele Series Book #22 The Ukulele Sheet Music Book. 2002 The ukulele was sawed in half and attached to koa wood boards. Vintage sheet music is bound between the two halves.A special case was constructed to house the book.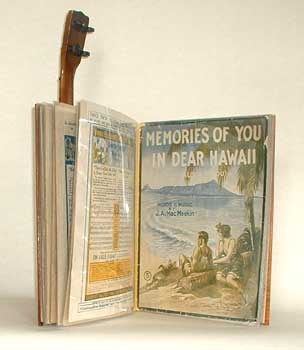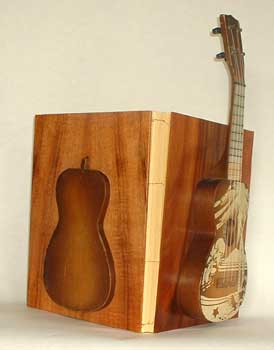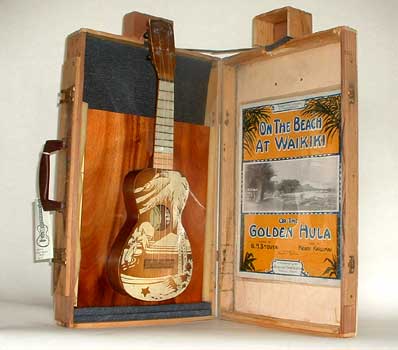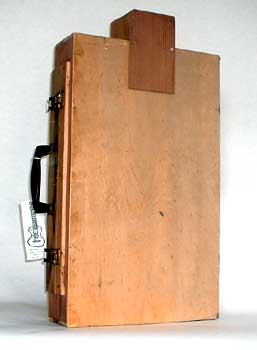 ---