Ukulele Books. Peter and Donna Thomas
260 Fifteenth Avenue Santa Cruz CA 95062 (831) 475-1455


Ukulele Series Book #20 The Ukulele Flip Book. 2003 This Regal uke has been converted into a flip book showing a mainlander's dream of paradise. The animated hula dancer was created by Evert Brown. The pages are attached to a dowel with a brass crank handle. This is inserted through a hole in the side of the ukulele and the pictures are viewed through the sound hole.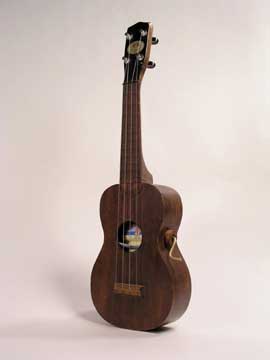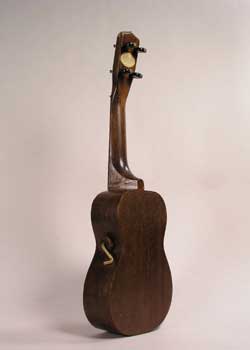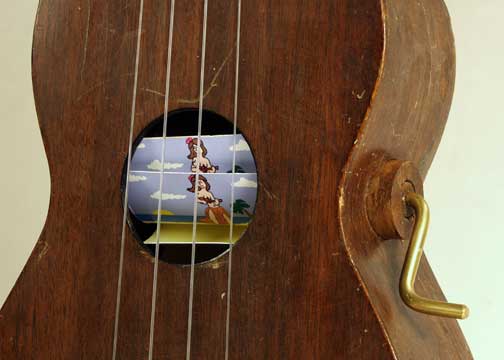 ---