Ukulele Books. Peter and Donna Thomas
260 Fifteenth Avenue Santa Cruz CA 95062 (831) 475-1455


Ukulele Series Book #14 Old Ukes. 2001 We also call this the Ukulele Top and Back Text Book as the pages are old ukulele tops and backs (given to me by Peter Bermudez of Haiku Ukuleles on Oahu). These wooden pages were attached by hinges to wooden bands which were then attached to two Mexican extra large soprano ukuleles which act as the covers. Eight different vintage wooden tuning pegs were added to the covers to make the ukuleles playable.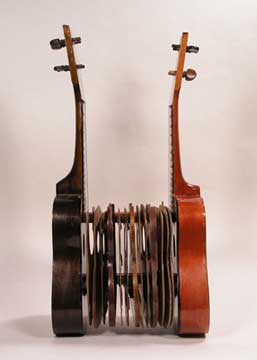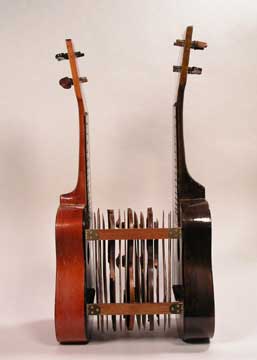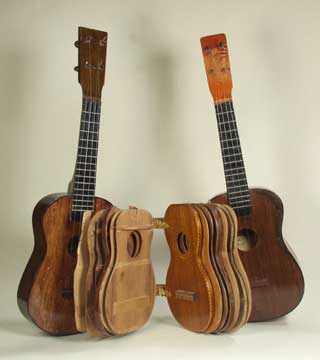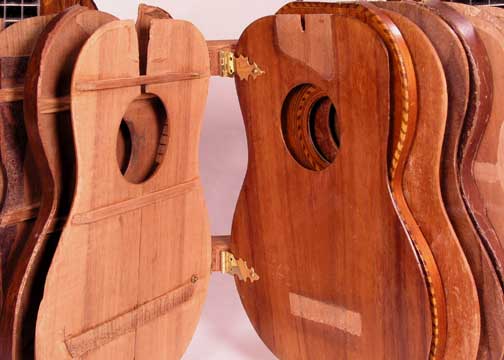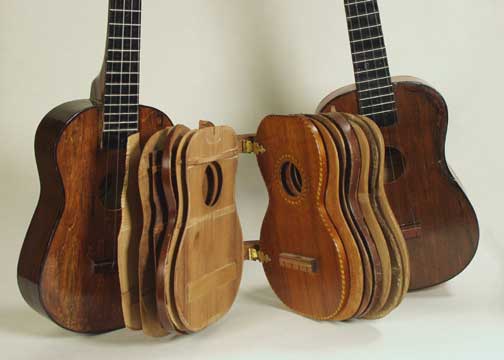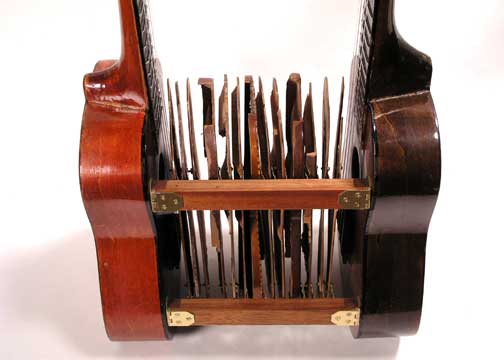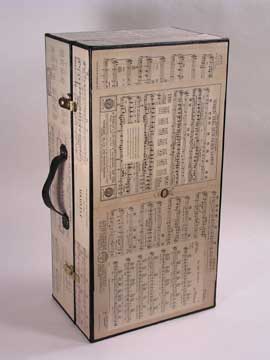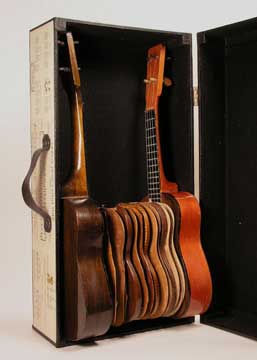 ---