Ukulele Books. Peter and Donna Thomas
260 Fifteenth Avenue Santa Cruz CA 95062 (831) 475-1455


Ukulele Series Book #12 The Ukulele String Set Book. 2002 This Uke Brand soprano ukulele was sawed in half and new boards were attached to the open ends. The halves are attached at the heal by a hidden hinge which makes the ukulele open like a counterbalanced clamshell. A dozen vintage glassine string envelopes are mounted in dowels, as newspapers are held in libraries.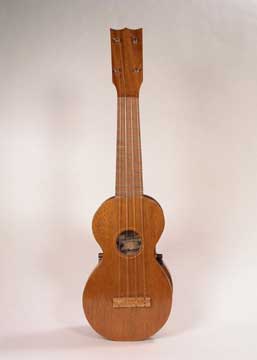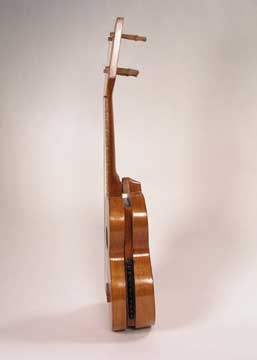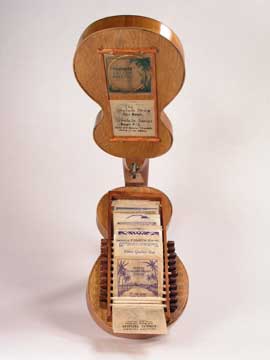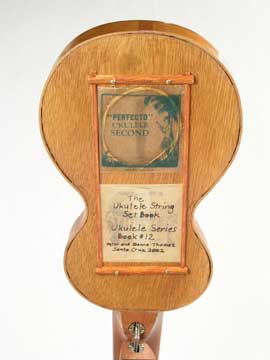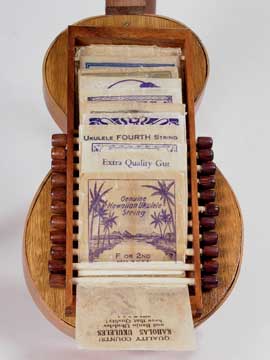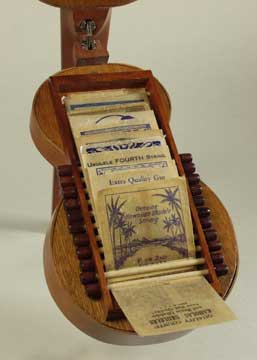 ---