Ukulele Books. Peter and Donna Thomas
260 Fifteenth Avenue Santa Cruz CA 95062 (831) 475-1455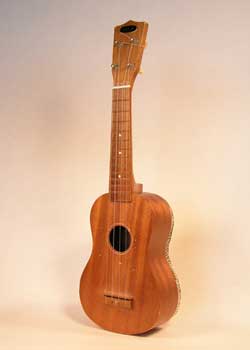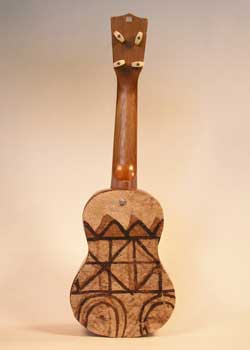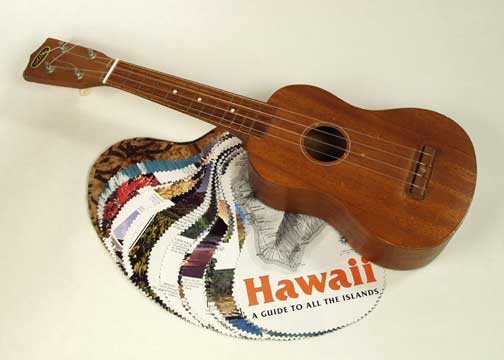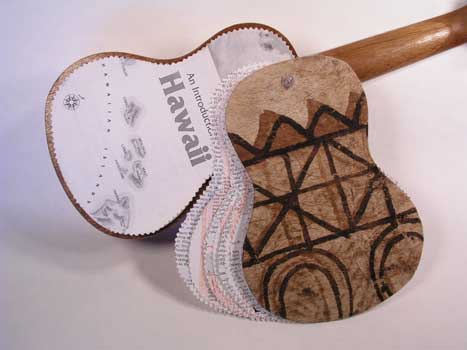 Ukulele Series Book #1: The Ukulele Fanbook. 1996
This was my first ukulele, the one my brother gave me when he said, "Let's all get ukes, so we can play with dad and be like a Partridge Family." The fan book structure is often used in Southeast Asia. We have modified the traditional structure though. The pages were cut from a Sunset Travel Guide to Hawaii using pinking shears to give them the feeling of a pineapple. A cover was made by covering binders board with tapa cloth and both were attached by a post screw to the heal of the neck.
---