Michael McLaughlin and David Swanger
Tuesday, June 13, 2017 at 7:30 PM, Felix Kulpa Gallery, 107 Elm Street, Santa Cruz
[ map ] Please note this month's venue. $3 suggested donation to Poetry Santa Cruz.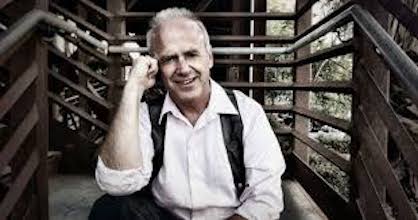 Michael McLaughlin has worked for over 25 years as a poet-in-residence at Atascadero State Hospital and as a contract artist with the California Department of Corrections and with California Poets in the Schools. McLaughlin is the author of three collections of poetry: Ped Xing (Creative Press, 1977), The Upholstery of Heaven (Don't Trip Press, 1996), and Countless Cinemas (University of Hell Press, 2016). He is also the author of the novel Western People Show Their Faces (1987). A graduate of USC's Master of Professional Writing program, McLaughlin was founding editor of its literary journal, The Southern California Anthology. He served as poet laureate of San Luis Obispo County in 2003, and he curates Santa Maria's "Live from the CORE" poetry/performance series. McLaughlin is currently poet-in-residence at Pleasant Valley State Prison in Coalinga, California.

Read an article in the Santa Maria Sun about Michael McLaughlin's latest book, Countless Cinemas.

(Michael McLaughlin requested that David Swanger be his co-reader well before the April 25 Laureates reading was envisaged. Poetry Santa Cruz and David Swanger agreed right away and we are fulfilling our agreement.)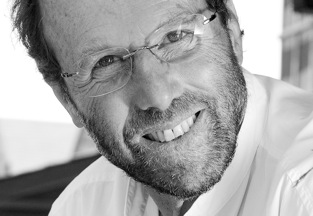 David Swanger is the author of Wayne's College of Beauty (MkBk Press, 2006) which won the John Ciardi Prize for Poetry and was a finalist for ForeWord's Best Book of the Year. He has also won the Foley Award from America magazine, a National Endowment for the Arts Fellowship in Poetry and a grant from the California Arts Council. His other books of poems include This Waking Unafraid, Inside the Horse, and The Shape of Waters. His poems are widely anthologized, have been read on Garrison Keillor's The Writer's Almanac, and have been the subject of essays. From 2012-2014, Swanger served as Poet Laureate of Santa Cruz County.

Read two poems from Wayne's College of Beauty: "Patriarch at the Lake" and "My Daughter's Morning" both read by Garrison Keillor on The Writer's Almanac.
---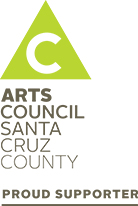 Poetry Santa Cruz has been funded, in part, by grants from Arts Council Santa Cruz County. Some events have been supported by Poets & Writers, Inc. through grants it receives from the James Irvine Foundation. Poetry Santa Cruz is also grateful for the support of its members and donors, In Celebration of the Muse, those who donated in memory of Maude Meehan and Kathleen Flowers and a most generous donation from Tilly Washburn Shaw. The William James Association acted as our fiscal sponsor for our first four years. Our readings are supported by Bookshop Santa Cruz and have been supported by Capitola Book Café, Cabrillo College, Darling House, and KUSP. Membership premiums have been donated by Graywolf Press, the University of Pittsburgh Press, Robert Sward, Coffee House Press, Copper Canyon Press, and Farrar, Straus and Giroux.

-->