Travis Mossotti and David Allen Sullivan
Tuesday, March 14, 2017 at 7:30 PM, Bookshop Santa Cruz, 1520 Pacific Avenue, Santa Cruz
[ map ] $3 suggested donation to Poetry Santa Cruz.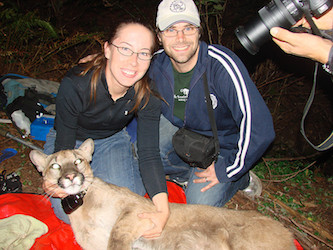 Travis Mossotti has worked and volunteered over the last decade alongside his wife (a carnivore biologist) with U.S. government, university and nonprofit organizations on data collection, animal captures/ releases and lab work for various endangered species recovery efforts all across North America.
Mossotti serves as Poet-in-Residence at the Endangered Wolf Center in St. Louis. He was awarded the 2011 May Swenson Poetry Award by contest judge Garrison Keillor for his first collection of poems About the Dead (USU Press, 2011), and his second collection Field Study won the 2013 Melissa Lanitis Gregory Poetry Prize (Bona Fide Books, 2014). Mossotti has also published two chapbooks, and recent poems of his have appeared in issues of the Antioch Review, Beloit Poetry Journal, Southern Review, and elsewhere. He teaches in the writing program at Webster University and works for the Office of the Vice Chancellor for Research at Washington University.

See the Travis Mossotti website.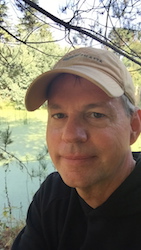 David Allen Sullivan's books include: Strong–Armed Angels (Hummingbird Press, 2008), Every Seed of the Pomegranate (Tebot Bach, 2012), a book of translation from the Arabic of Iraqi Adnan Al-Sayegh, Bombs Have Not Breakfasted Yet (2013), and Black Ice (Turning Point, 2015). Most recently, he won the Mary Ballard Chapbook poetry prize for Take Wing (Casey Shay Press, 2016). He teaches at Cabrillo College, where he edits the Porter Gulch Review with his students, and lives in Santa Cruz with his family.
---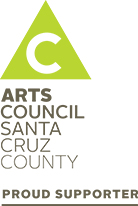 Poetry Santa Cruz is funded, in part, by a grant from Arts Council Santa Cruz County. Some events are supported by Poets & Writers, Inc. through a grant it has received from the James Irvine Foundation. Poetry Santa Cruz is also grateful for the support of its members and donors, In Celebration of the Muse, and those who donated in memory of Maude Meehan and Kathleen Flowers. The William James Association acted as our fiscal sponsor for our first four years. Our readings are supported by Bookshop Santa Cruz, Capitola Book Café, Cabrillo College, Darling House, and KUSP. Membership premiums have been donated by Graywolf Press, the University of Pittsburgh Press, Robert Sward, Coffee House Press, Copper Canyon Press, and Farrar, Straus and Giroux.